QUALITY IS A MATTER OF TRADITION AND PRINCIPLE
KGW Schwerin, founded in 1948, has a long-time experience and tradition as an important supplier of products for shipbuilding industry in the entire Baltic Sea area.
Today, proven expertise encompasses manufacturing completely pre-assembled tubular steel towers for the international wind power industry, as well as development, production and installation of systems of internals.
The scope of KGW services is complemented by heavy steel and plant engineering for project-specific parts of up to 500 tons, as well as machining of large parts on the basis of contract manufacturing.
KGW boasts worldwide references from renowned manufacturers of wind power installations.
The machinery on the production sites as well as know-how of more than 260 employees in the field of mechanical engineering form a solid basis for manufacturing.
Since 1993, the quality management of KGW complies with all requirements according to ISO 9001.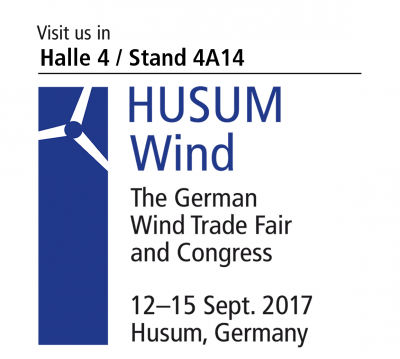 Wind Power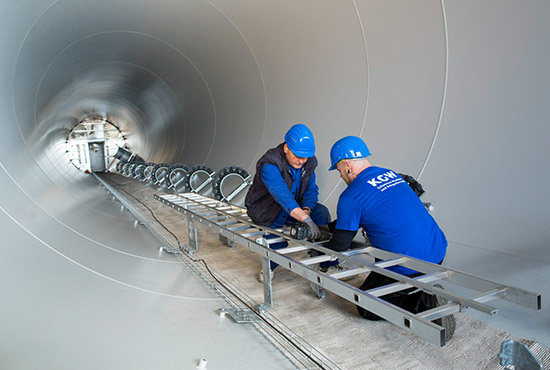 Since 1993, KGW has been operating in the field of energy and environmental engineering. The core component here is manufacturing of tubular steel towers for wind power plants.
KGW's Capacity:
Over 800 tower sections per year
Diameter of up to 6 meters
Section length of up to 35 meters
Section weight of up to 120 tonnes
Some 45,000 tonnes of steel are processed every year.
The tower sections are developed, constructed and subsequently delivered completely pre-assembled in line with customer specifications.
Mechanical Engineering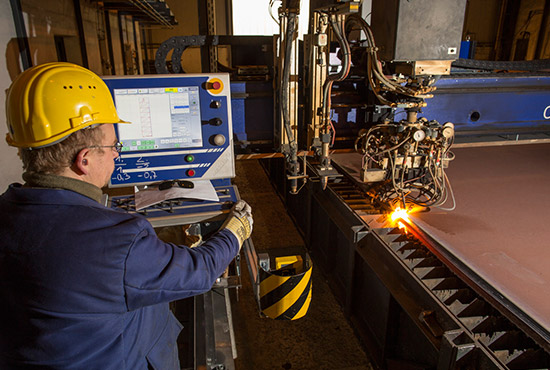 In addition to manufacturing tubular steel towers for the wind power sector, KGW provides project-specific mechanical engineering products and offers machining services as a contract manufacturer.
KGW offers universal manufacturing options:
Metal machining: Turning, milling, drilling
Sheet metal machining: Sheet metal cutting, sheet metal forming
Additional workpiece processing, such as thermal treatment
KGW Innovations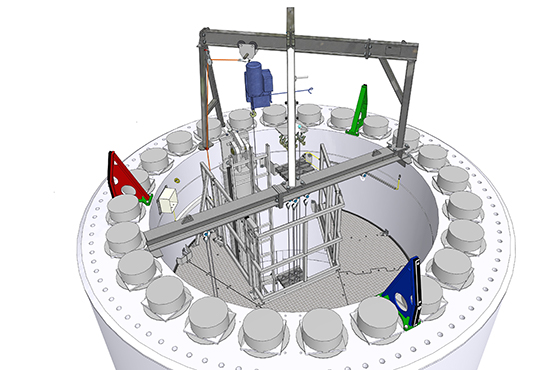 On the basis of many years of production experience for various manufacturers of wind power plants, KGW is now in a position to create new solutions to numerous present and future challenges of the wind power industry. Together with research institutions of wind power engineering, KGW is working on technical innovations in the following fields:
What do the towers of the future look like? Particularly considering the fact that more and more wind power plants are being installed in weak-wind areas along with the requirement for great hub heights while keeping component dimensions suitable for road transport.
In what areas can we succeed in reducing costs and boost the efficiency at the same time?
Company
Company:
KGW Schweriner Maschinen- und
Anlagenbau GmbH
Address:

Werkstraße 226
D-19061 Schwerin
Phone: (+49) 385 57 31-0
Fax: (+49) 385 57 31-322

E-mail: info(at)kgw-schwerin.de
Internet: www.kgw-schwerin.de

Employee:
260
Quality assurance system:
DIN EN ISO 9001:2008 Zertifiziert durch
Lloyd's Register Quality Assurance Limited
Schwerin factory 1
Storage space: ca. 16400 qm
Hall area and assembly facilities: ca. 18000 qm
Schwerin factory 2
Storage space: ca. 52000 qm
Hall area and assembly facilities: ca. 25900 qm